Exploring Avenues Beyond Cell Therapies Is Imperative in 2024 to Unlock the Full Clinical Potential of NK Cells
This year the Innate Killer Summit holds significant importance for achieving and learning from clinical progress, fostering investor confidence, and realizing the potential of the wide range of therapies directed at natural killer (NK) cells. Collaborative efforts within the community, involving collective brainstorming and data sharing, becomes crucial as key companies optimize resources to prioritize clinical development. 
The meeting specifically focusses on advancing NK engager, bispecific, cell therapy and combination therapy approaches to the clinic to improve the clinical durability and streamlining manufacturing to realise the potential of NK therapies across 3 dedicated tracks: Preclinical, Clinical Translation, CMC & Process Development, to brainstorm with industry pioneers on the best approaches to enhance efficacy and persistence as well as reduce the cost of production. 
Showcasing innovation across biopharma and academia, we have closely collaborating with industry pioneers from Zelluna Immunotherapy, Artiva Biotherapeutics, Affimed, Sanofi, Immunity Bio, Cytovia (to name a few!) to equip you with practical takeaways for implementation, validation, and stakeholder engagement, by creating an agenda based on the biggest challenges with the NK research space and the latest clinical data in NK Cell therapies, NK engagers and combination therapies.
World-Class Speaker Faculty Includes: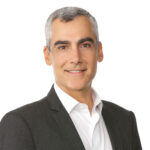 CEO
Artiva Biotherapeutics
Founder & Chief Scientific Officer
HebeCell
Chief Executive Officer
Indapta Therapeutics
Professor/Co-founder
University of California San Diego / Shoreline Biosciences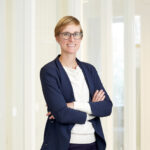 Head of CMC
Zelluna Immunotherapy
Principal Scientist
Senti Bio